Winning new customers and patients, recruiting as an expert and networking with other professionals: that's GesundeListe.de
GesundeListe.de is a directory for health professionals of all kinds. Consultants, therapists and companies in the healthcare industry present themselves in the directories of GesundeListe.de and thus reach new patients and customers.
This website offers you 3 directories in one:
Yellow pages
Directory of experts
Link Directory
You can promote your achievements, network with other professionals in the industry, and provide customers with information about your work. This creates trust, transparency and long-term customer relationships. One entry at a time is free of charge.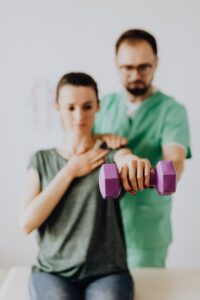 Present yourself – from 0 €
Your own professional profile on GesundeListe.de is the beginning for more new contacts with customers, colleagues or partner companies. Your address will be more easily found by prospects and will lead them directly to your website, blog or social media profiles on all popular networks.
So sign up for the directories so that you can reach more patients and interested parties directly on GesundeListe.de and forward them to you!
Your contacts remain your business
Our listings redirect your prospects and customers to your website and social media channels, where they can find the information they need about the product or service you offer. We also present your phone numbers, email and addresses so that patients and customers can reach you directly.
GesundeListe.de is a great way to attract new leads and make sure those leads are yours forever!
Present professionally now – free of charge
Already in the free package you can reach health-conscious people and patients with acute complaints. Your combination of profile, location and link appears vis-à-vis alongside other experts in the directories. Link your entries to guide prospects to your website or motivate them to call.
If you need more performance, you will find attractive terms and prices in our premium packages. They are suitable for agencies, teams of all sizes and founders. But this is optional and customizable at any time.
Get your free access today!